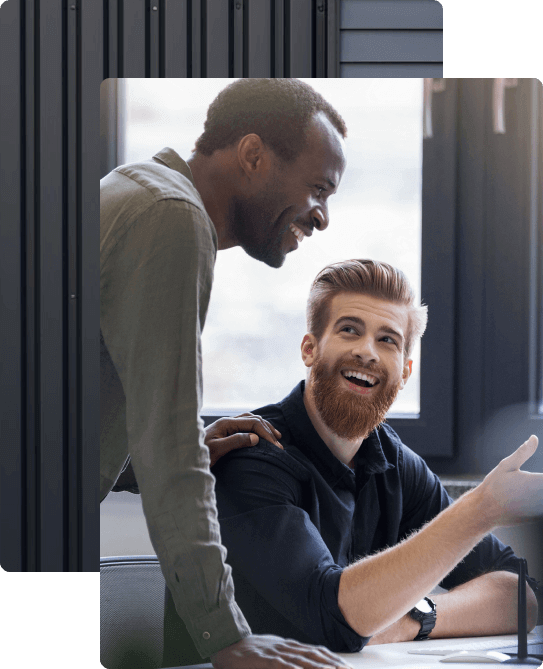 Codeskube, the most trusted company when it comes to services like: web development, web design and digital marketing. We are a digital marketing and web development company based in Jaipur. We serve companies that want to develop their online presence. Our services include: website development, e-commerce website design, social media management services, search engine optimization (SEO), social media and much more!
We believe that your business should be able to reach its target audience in the most effective way possible. That's why we strive to provide our clients with a customized approach that will help them grow their business and achieve their goals.
We help businesses grow by creating user-friendly and easy-to-navigate websites, as well as creating social media on platforms such as Facebook, Insta, LinkedIn, etc. and search engine optimization. Our team can handle any project, big or small.
Our goal is to help you make sure your business stands out from the crowd and how to get the most out of it. Whether you're just starting out or looking to take your business to the next level, we can help.
Contact us today at [contact details] if you have any questions or need more information!
Codeskube is a software development company focused on creating innovative and cutting-edge solutions for businesses of all sizes. Our mission is to help our clients succeed by providing them with the tools and expertise they need to thrive in today's digital landscape.
With a team of experienced developers and designers, we specialize in creating custom software solutions that are tailored to our clients' unique needs. We work closely with our clients to understand their goals and challenges, and then leverage the latest technologies and best practices to create software that meets their needs and exceeds their expectations.
In addition to our client work, we are also committed to sharing our knowledge and expertise with the broader programming community. That's why we created Codeskube.com, a programming and software development website aimed at providing resources and tutorials to help programmers of all levels grow their skills and connect with others in the community.
At Codeskube, we pride ourselves on our commitment to excellence and our dedication to delivering high-quality solutions that help our clients achieve their business objectives. Whether you're a startup or an established enterprise, we are here to help you take your business to the next level.
Thank you for considering Codeskube for your software development needs. We look forward to working with you.
We communicate, create, develop and love what we do!